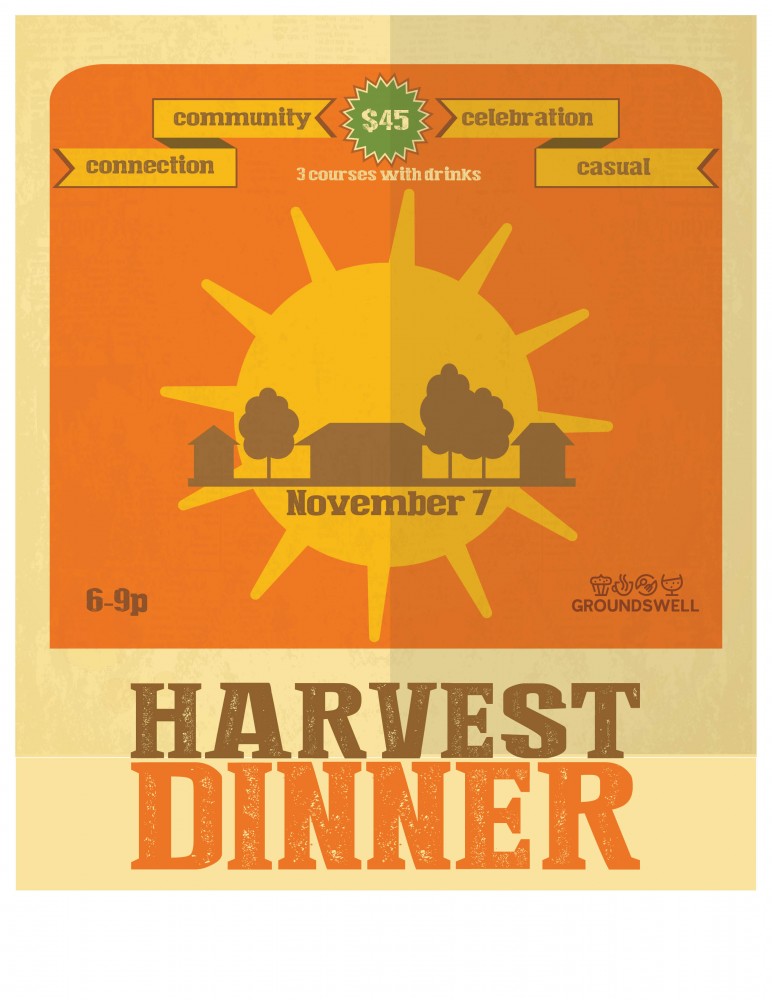 While the leaves are starting to change and the air is getting chillier, we're celebrating autumn with a Fall Harvest Dinner on November 7th. The event will take place from 6:00pm to 9:00pm and consist of a three course family-style dinner featuring our local farmers and their products. We invite you for a fun, casual evening highlighting our community and food.
To join us, tickets can be purchased at Groundswell or online at  http://mkt.com/groundswellmn/harvest-dinner for $45.
Check out a sneak peak of our menu below.
---
ONE.
Squash and Beet Ribbon Salad in a Cider Vinaigrette.
Wild Rice and Onion Bread and Assorted House-made Crackers served with Herbed Chevre and a Savory Pumpkin Spread.
TWO.
Herb Roasted Pork with Ginger-Apple-Pear Chutney and a Root Vegetable and Potato Puree.
THREE.
Semolina Sweet Potato Cake with Honey-orange Mascarpone and Brandy-candied Pecans.
Pumpkin Chocolate Truffles.
Salted Rosemary Chocolate Truffles.
Beer, wine, coffee, and cider will be available and included with the ticket.
*note: menu is subject to change due to availability
---