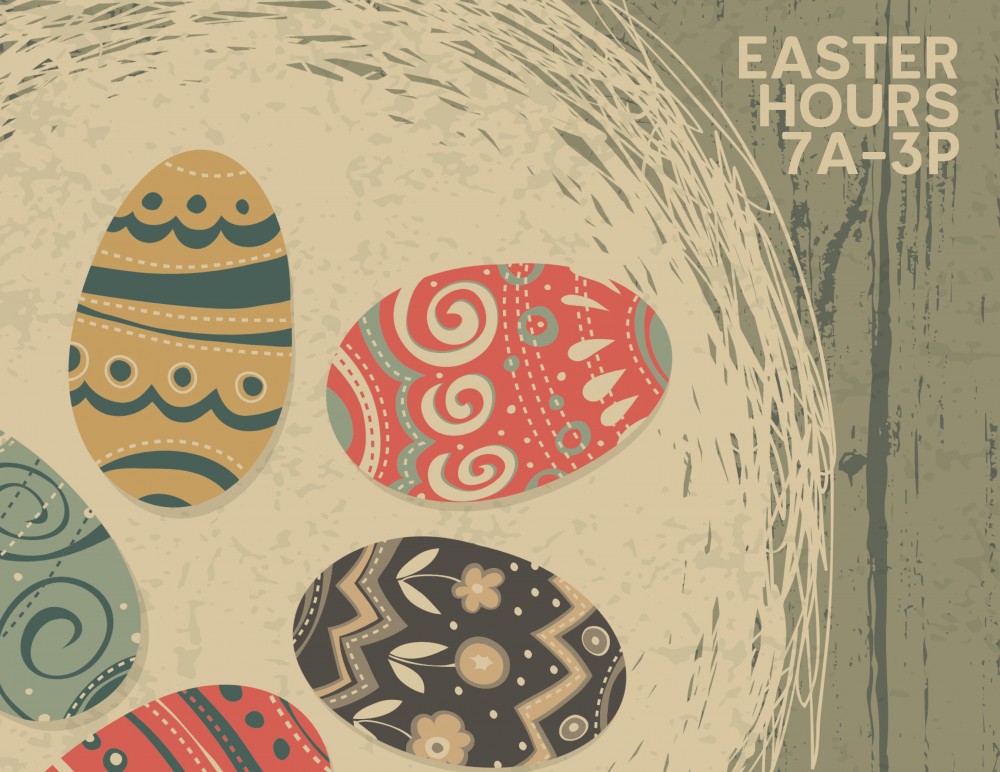 Groundswell will be open from 7a -3p on Easter.  You will want to join us this Easter  for a special Holiday Brunch from 9a-3p.  We are not taking reservations, it will be first come first serve.  Here's a peak at the Chef's Menu.
HOUSE LOX & CREAM CHEESE BAGEL.  House cured salmon with fresh dill horseradish cream cheese, red onion, tomato, arugula, and aged balsamic on a house made poppyseed and onion bagel.  Served with a side salad.
GROUNDSWELL BREAKFAST HOT DISH.  Eggs, bacon, wild rice, onion, and cheddar cheese.  Served with roasted red pepper coulis, a side salad and orange slices.
CARROT CAKE FRENCH TOAST.  Carrot cake bread slices dipped in egg and grilled, with a fresh orange mascarpone cheese glaze, toasted walnuts, sliced strawberries, and champagne soaked raisins.  Served with a side of pure maple syrup.
MINT MIMOSAS.  Fresh mint, freshly squeezed orange juice, and champagne.